Advanced Classes for Certified Hypnotherapists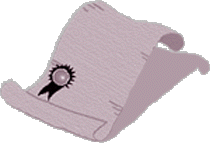 SoulWorks specializes in offering Depth-Psychology-Based Hypnotherapy (Depth Hypnotherapy) classes, where the focus is on working at the archetypal/metaphorical levels and learning the language of the soul/imagination (symbols, pictures, feelings, emotions, metaphors, etc.).
Advanced classes are for those students who desire to learn the art and craft of eliciting deep emotions and working psychotherapeutically. It is assumed that students have already completed at least 200 in-person hours of basic hypnosis training (beyond NLP). All of SoulWorks' classes are experiential, intuitive and process-oriented. Individual and/or group psychotherapy experience is helpful. (SoulWorks believes that a facilitator can go no deeper with a client than she/he has gone within her/himself.
Some Upcoming Advanced Classes:
Working With Weight & Body Image Metaphorically, I

Introduction to Advanced Sub-Personality (Parts) Work
Working With Past Lives Metaphorically, I

Introduction to Advanced Shadow Work
Advanced Counseling Skills/Eliciting Deep Emotions, I

Working With Depression, I

Making Friends With Core Beliefs, I

Inviting Intuition Into The Session Room, I

Working With The Principles of Deliberate Creation, I
Call or e-mail SoulWorks for more details: 303.939.8832

---
Contact Us:
SoulWorks Hypnotherapy Training School
P.O. Box 20443, Boulder, CO 80308
303.939.8832
swhypno@aol.com

[About the School] [Training Schedule] [Certified Hypnotherapists] [How to Enroll] [About the Instructor] [Scheduling a Session] [Professional Mentoring via E-Mail] [Testimonials]